BP Simple Private plugin is a content setting plugin for BuddyPress or Buddy Boss. The free plugin enables administrators to restrict or allow non-logged-in users who try to access posts, pages, and other BuddyPress content such as Groups, Activities, Members profile pages, etc.
For accessing the BP Simple Plugin, the website needs to have an installed and activated BuddyBoss platform.
However, the front page always remains public.
The plugin does not affect a logged-in user.
Features of BP Simple Private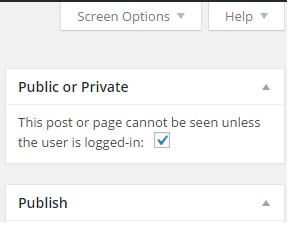 It redirects non-logged-in users to the home or front page, who try to access the private content.
It provides a configuration setting screen in wp-admin: Settings >>> BP Simple Private
It lets administrators restrict or private content and BuddyPress components accordingly.
It offers an exclusive checkbox at the top right corner of every post, page, or even custom post selected in configurations.
Note – To avoid any future conflicts, kindly deactivate/disable extra privacy plugins on your website before activating BP Simple Private.
Also Read: 7 Best WooCommerce Alternatives
Users can also get BP Simple Private Pro for:
A custom URL for redirection
Multi-site
bbPress
Disabling BuddyPress RSS Feeds
The selection of private post
For protecting content across BuddyPress, you need to clear certain non-intuitive combinations.
For Instance
If you go with Activity in the Setting screen, the central activity loop will go private. Moreover, there are chances that individual member pages will be private as the default landing page will be the member's personal activity.
So, if you want to guard your main activity page and not the individual member pages, then:
Select Pages in the Post Types instead of Activity
After going to Pages, click Activity>>>Edit and select the checkbox to protect your page.
Installing BP Simple Private
1 – Download the free BP Simple Private plugin by visiting PhiloPress.
2 – You can also download the Pro version with https://www.philopress.com/products/bp-simple-private-pro/
3 – Now extract the downloaded bp-simple-private.zip file to your WordPress plugins folder ( yourhostname/WordPress/wp-content/plugins).
4 – Login to your dashboard "yourdomain.com/wp-admin".
5 – Go to the left side menu of your dashboard and click on Plugins>>> Add New.
6 – Next, click on Upload Plugin.
7 – Now browse the downloaded file section and select bp-simple-private.zip. Further, click on the install plugin.
8 – Lastly, to activate the BP Simple Private plugin, go to dashboard>>>plugins and click on the Activate button.
Setting up BP Simple Private plugin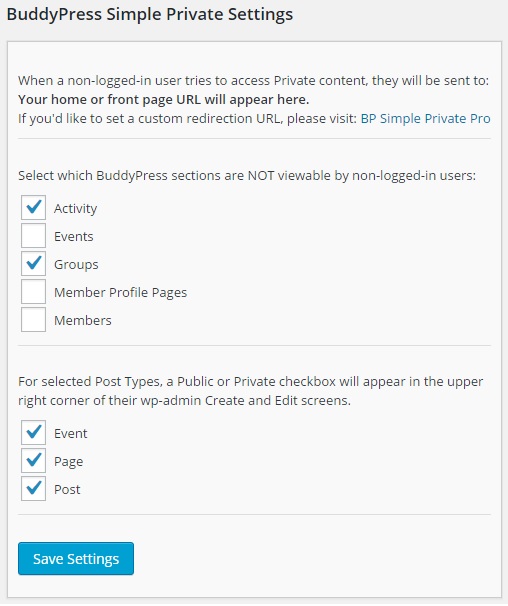 After installation, you need to set up the plugin. For setting up the plugin:
Also Read: 12 Ways To Grow Your Email List You Want to Try and Test
1 – Go to WordPress dashboard>>>settings>>>BP Simple Private.
2 – Select the content that you want to protect/hide from non-logged-in users.
3 – While marking the Post Types, you get a checkbox ( Public or Private) within the sidebar for creating and editing screens.
4 – You will also get Custom Post Types options in the Settings.
5 – Make changes accordingly and click on the Save Settings button.
Congratulations! you have finally installed and set up the BP Simple Private plugin for your WordPress website.
Interesting Read
How to Use Youtube Analytics for Video Performance
Best Free Online Screen Recorder Tools to Create WordPress Tutorials