Are you running multiple Facebook ad sets and ads? Then you how time-consuming and inefficient the process gets. The good news is that it doesn't have to be that way, not when automation can help. With innovative measures, you can easily automate certain processes, not to mention cross-promote, monitor, and access certain analytics on various platforms. You can, for example, easily add a Facebook pixel to WordPress and enjoy efficient operations.
Facebook Ads Automation
In the recent past, Facebook ads automation wasn't that notable, but it shouldn't be overlooked in the modern marketing arena. It can even be argued that human advertisers are not made to run ads. If you haven't given it a thought, here is why you should invest in automation as you endeavor to supercharge your Facebook advertisement.
Facebook Ads Automation Save time
Launching new ad sets, pausing the underperforming ones, adjusting bids and budget, and duplicating ad sets and ads isn't that straightforward, yet you can automate them, saving considerable time. Monitoring and refreshing Facebook ads manager to ensure that you aren't missing a moment, for example, increasing budget when an ad set performance shows promise or lower for the non-performance can consume considerable time that could be productively utilized in other projects.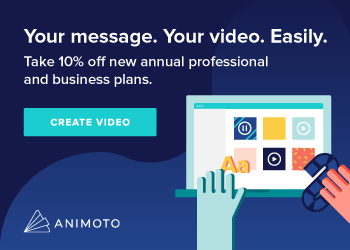 Time spent on a campaign is among the top determiners of your strategies' efficiency. As you endeavor to supercharge your campaigns, investing in the right Facebook ads, automation solutions can't be stressed enough.
Facebook Ads Automation Enhanced Performance
Monitoring your ads 24/7 isn't easily manageable, especially while running multiple ad sets and ads. This means that regardless of your efforts and commitment, you can easily miss some concepts that could make or break your campaigns' effectiveness. Ads automation works on a 24/7 basis, all year round. This translates to enhanced effectiveness and efficiency, as you won't struggle to capture defining moments.
Also Read: Best Facebook WordPress Plugins To Improve User Engagement
You can comfortably seize the moment, ensuring that you are scaling as the opportunities arise. The best part is that you won't have to rely purely on instincts or make impulsive decisions that could ruin your progress. With data accessibility, you'll be making informed decisions that can boost your campaigns' performance.
Automation is Cost-effective
Automated bid and budget management, creation, and ad set duplication save time while cost-effectively improving your campaigns' effectiveness. Seizing the moment without necessitating significant resources designation to the Facebook ad management can significantly improve your profitability. You'll be getting significant returns as you invest in data-driven strategies following the automation process without employing resources that could be utilized in other areas. Lower costs, such as lesser human resources needed to manage the process, and higher returns translates to enhanced profitability, an automation contribution that stresses the need to embrace the trends.
Checkout: Free Facebook Audit Tools
Leveraging Facebook as you endeavor to expand your brand's reach can propel your progress, but only if done right. With the ever-evolving tech and Facebook algorithm changes, you can easily be overwhelmed as you explore the extensive pool. Nonetheless, with hacks, such as investing in effective trends, such as automation measures, you can comfortably keep up, seize opportunities as they pop up, and scale your progress without significant hiccups.
Also Read:
Importance of Micro Community Websites
How to Promote Online Courses With Google Ads
How To Attract Long-Term Members To Your Online Community
Can I Show WooCommerce Products on Facebook?